Tea For Travelers sampler
by Cara McGee


The Burglar Brew
A deep, warming blend of traditional Tea flavors, rich, and perfect for the living in a hole in the ground, but with just enough of a spicy edge to get you ready for a great adventure.


majestic king
A slightly bitter blend with just an edge of smokey forge fires and sharp spices. Dark and alluring, this is a blend that turns surprisingly sweet and mellow when treated right.


The Hot One
A smooth, bright blend, just this side of mature, but with an unmistakable sweetness.


The Prince
Deep, warm, golden notes and a rich, dark base. Decidedly decadent, but reliably strong.


The Hat Guy
Super sweet, super comforting, and maybe just a little bit nutty.


party king
A surprisingly strong (maybe even stubbornly so) green blend, this tea might edge on fussy, so brew with care.
sampler set
maximize variety. minimize commitment.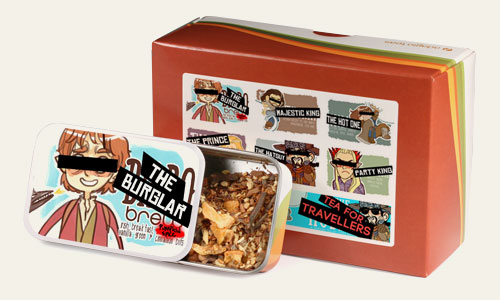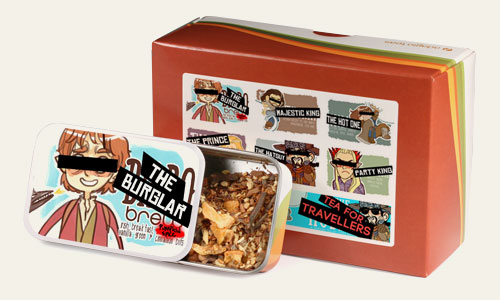 Perfect for displaying in your tea cupboard or for refilling as a tea transport vessel while on the go. Also makes a great gift for your Fandom and tea-loving special someone.


sampler set
6 sample tins