Tales And Tea Leaves sampler
by Aun-Juli Riddle


The White Tea of Kings
A beautiful soft tea with a lingering full-bodied taste that develops with each sip. Earthy, floral, and a hint of spice.


Wizard's Grey
Full of deep flavor, this tea combines Earl Grey Moonlight and chocolate for a smooth, richness with an edge of blackberry for a thoughtful finish.


Second Breakfast
What's better than breakfast? Second breakfast, of course! This tea is perfect for a second round of breakfast with the taste of apple and layers of beautiful spice smoothed out with cream.


Elevenses
A sweet blend of vanilla, cream, and tart blueberry creates an aromatic, soft taste. Blueberry scones, anyone?


Enchanted
One cup is enough to fill the stomach of a grown man! But you can't just have one cup of this soft, sweet tea, and you should probably brew more than one just because it's delicious.


barrels of tea
A barrel is no place to keep a dwarf, unless you intend to feed him more than apples. This blend is a slap in the face with spicy apple taste and then a cool, swift river of vanilla to even it all out.
sampler set
maximize variety. minimize commitment.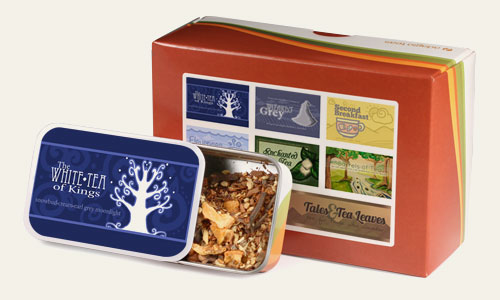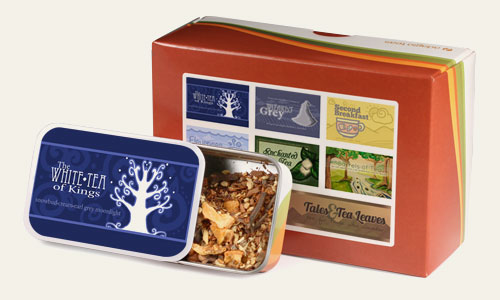 Perfect for displaying in your tea cupboard or for refilling as a tea transport vessel while on the go. Also makes a great gift for your Fandom and tea-loving special someone.


sampler set
6 sample tins