Attack On Titan sampler
by Mari Sue


I Got The Moves Like Jeager
Spearmint flavored tea!


Mikasa Es Su Casa
Orange flavored Tea!


Armin and a bit Alarmin
Mango flavored tea!


Hold my Hanji
Irish Breakfast with hints of vanilla and caramel!


Rivaille my Levi's
Chocolate Peppermint flavored tea!


Sasha Sosho Sishi Seshe Sushu
Chocolate Hazelnut flavored tea!
sampler set
maximize variety. minimize commitment.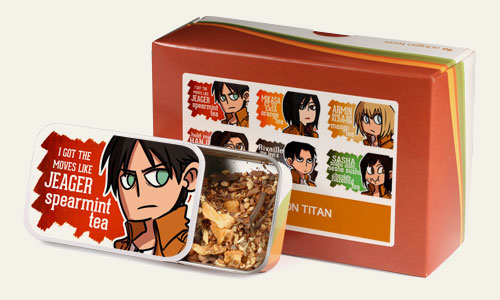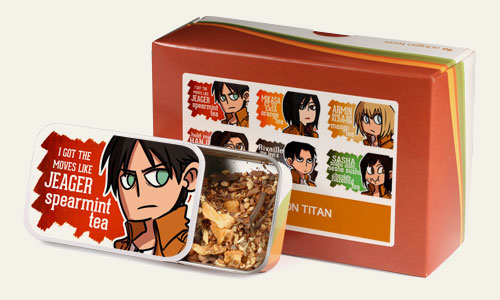 Perfect for displaying in your tea cupboard or for refilling as a tea transport vessel while on the go. Also makes a great gift for your Fandom and tea-loving special someone.


sampler set
6 sample tins