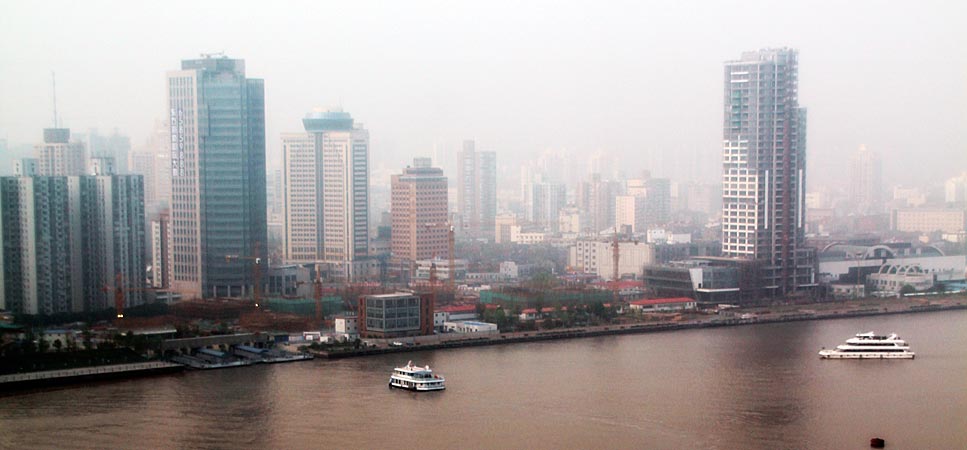 Day 12 - I remember when this was all farmland as far the eye could see. Old man Peabody owned all of this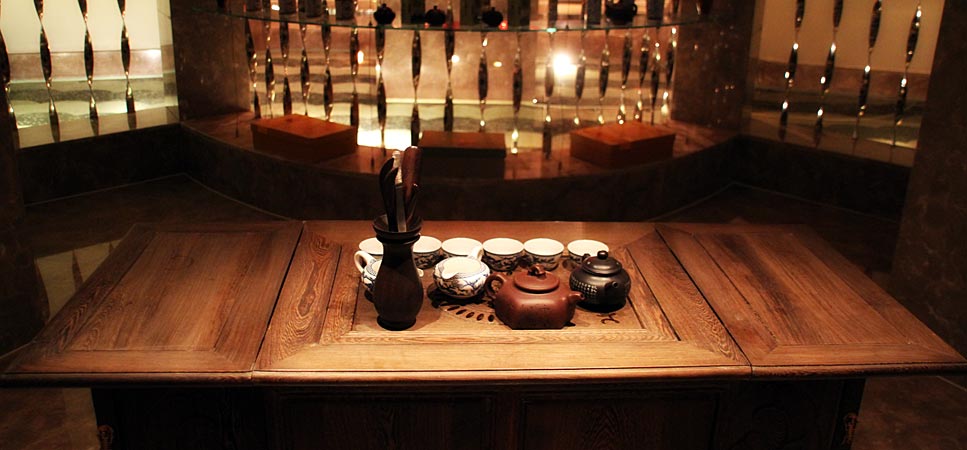 Tea service waiting for you at the Gran Melia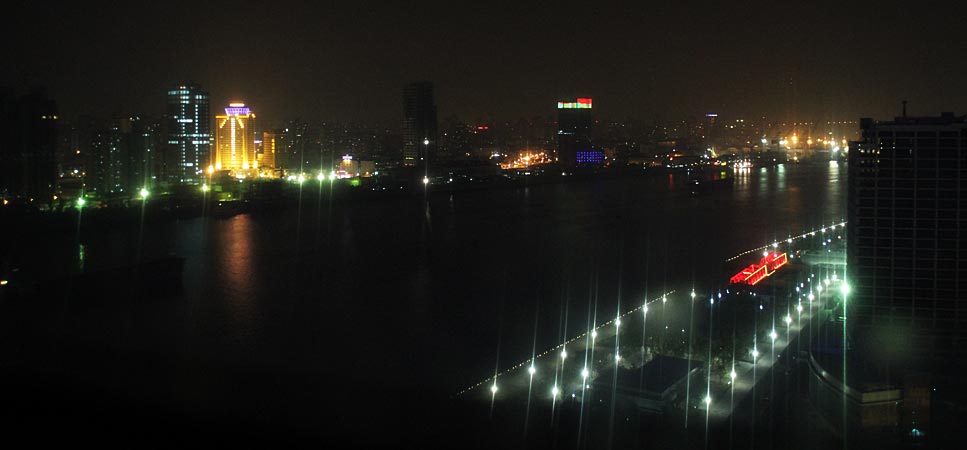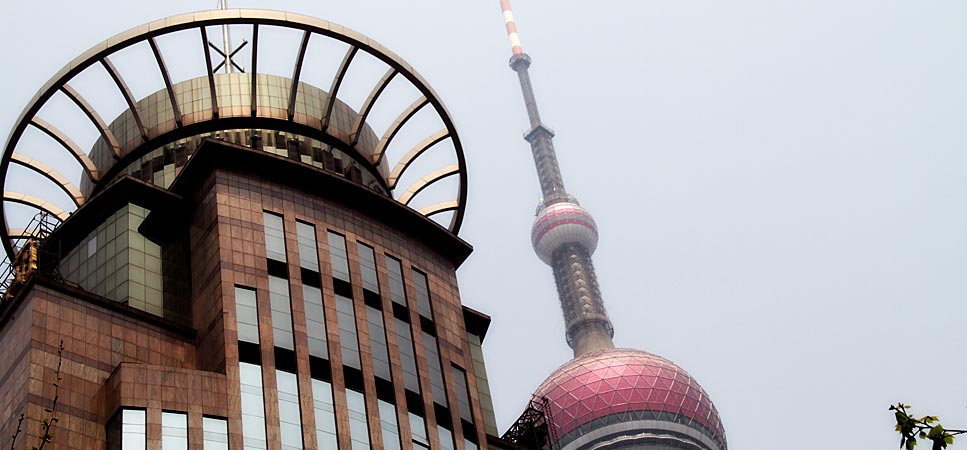 Peak of Oriental Pearl Tower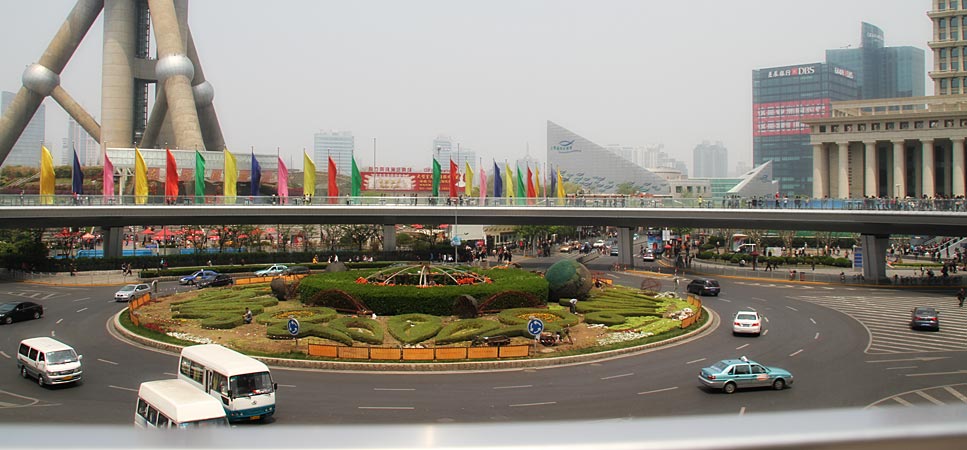 Base of Oriental Pearl Tower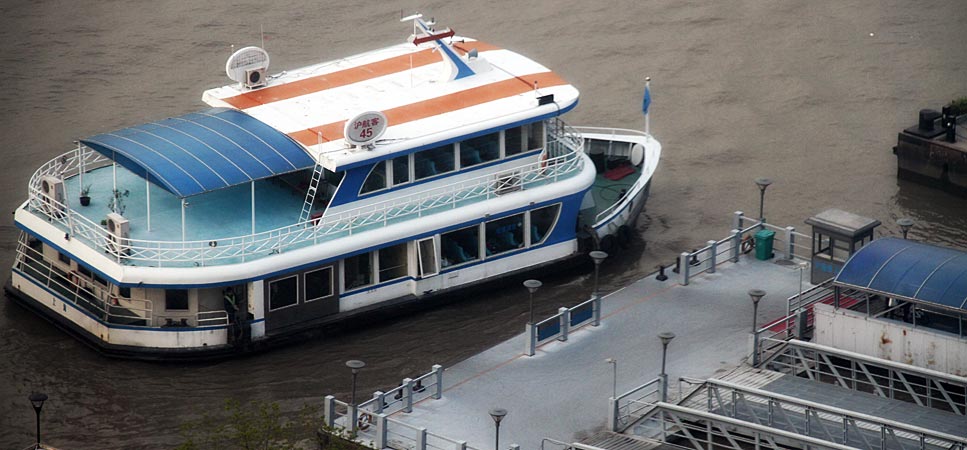 Crossing the Huangpu River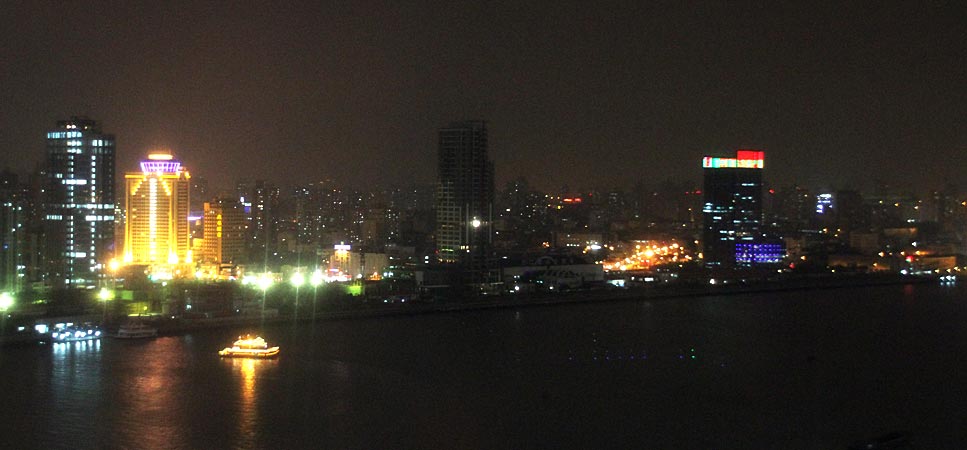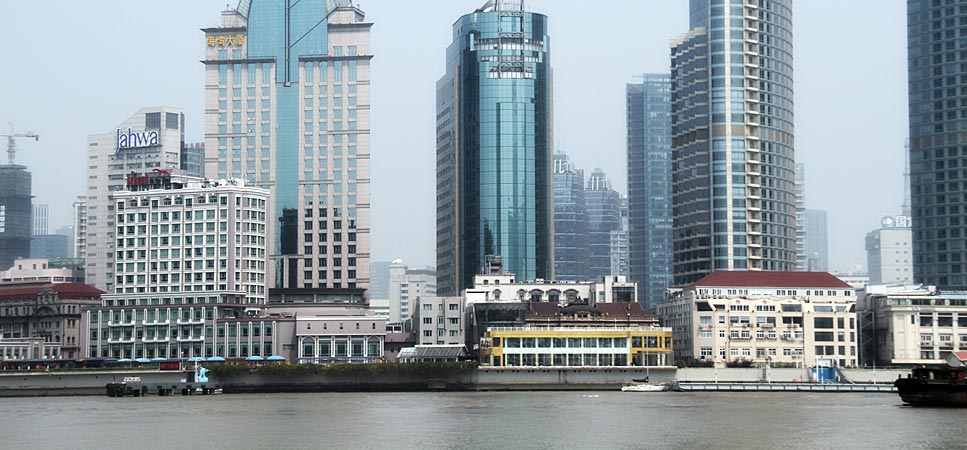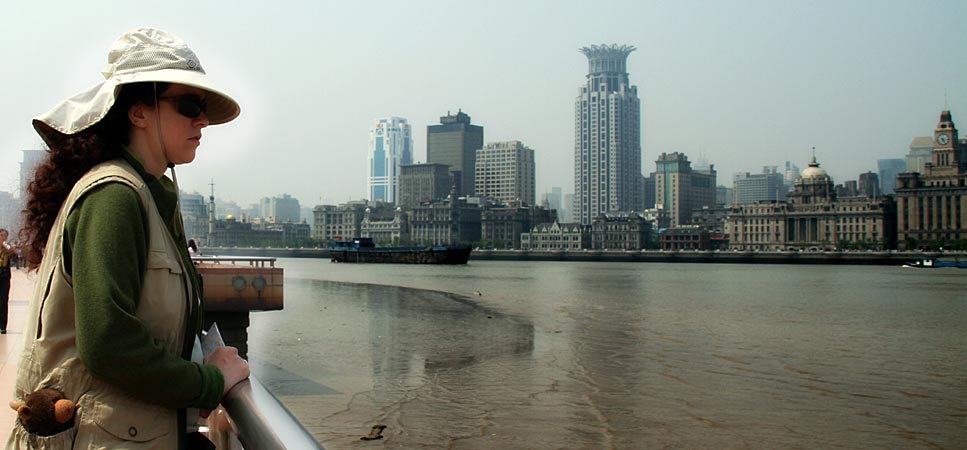 Sooz taking one last look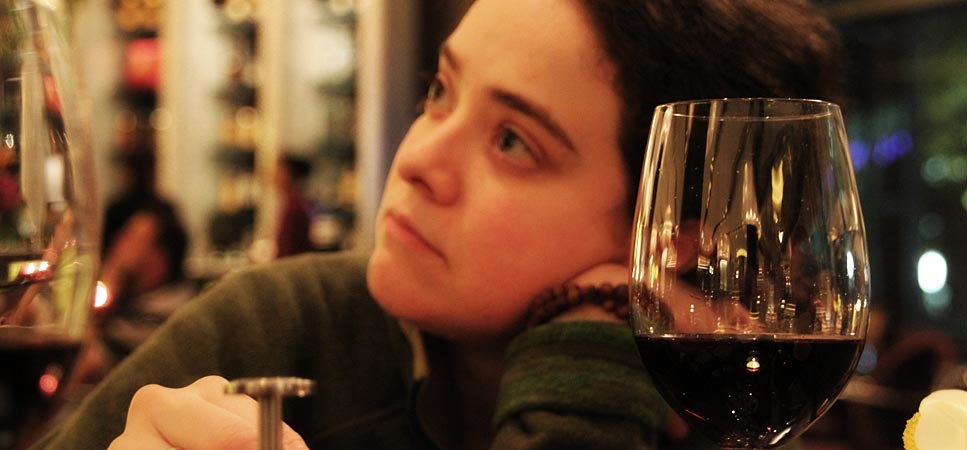 Sooz reflecting on her last day in China.
Day 12:
We depart for Shanghai in the mid-afternoon, and we're quite anxious and nervous. Here is where we part with Lydia, who has been an amazing host and "China mom" to us, and we really aren't sure how we'll function without her. We're exhausted and disoriented, so the idea of navigating Shanghai in this state alone is intimidating.
At the train station, Lydia tries to find someone who could assist with our luggage (we're carrying a lot by this point - our tea friends were most generous during our visits!), but the station is a zoo. While we're waiting at the gate for our train, looking like scared kittens, Lydia asks a group of people in front of us in line where we might at least find a luggage cart, or someone to tell us when our stop is. One of the passengers speaks English - and I'll be honest, it took Cynthia and I a good moment or two for that to register in our tired little brains! - and he offers to just allow his friends to help. This is moments before boarding begins and an entire platform of people rushes through the gate. We can barely register what's going on, but we hug our Lydia goodbye with many tears and head to our train.
Ahead of us, three complete strangers are carrying all of our worldly belongings; the platform is very long and we have no real idea where we're going, but they keep turning around to make sure we're ok. They help us load up and find our seats - they're even sitting right by us - and explain which stop we'll be getting off at. One notices that Cynthia is sitting very upright in her seat, and he reaches across to push the 'recline' button for her. I still really can't believe all of this is happening. The good fortune of meeting these incredibly kind people weighs heavily on our weary heads, and we hold back more tears as best as we can.
When we arrive in Shanghai, they help us once more by finding a cabbie, loading our gear, and telling the driver where we need to go. Such incredible kindness... when we needed it desperately, humanity didn't let us down. We thought it must be karma for trying all the local cuisines with an open mind. If any of you have friends in Shanghai, and they tell you about helping some very lost and disoriented foreign tea ladies, be sure to thank them again for us!
Emotionally spent, we spend the afternoon in our comfy, fresh hotel along the river (thanks, Boss!), across from Shanghai's famous walkable shopping street, the Bund, and crash for hours.
The next morning, a bit fresher faced, we venture out for a short walk before heading to the airport. We're staying right near the Shanghai aquarium and iconic Pearl Tower (the structure you see in photos with the giant spheres). From there, we explored near the Bund scenic passageway (a tunnel which runs right under the water, all the way to the other side), as well as a huge upscale shopping complex for some final gifts to bring home to friends. A relaxing lunch and then we're off to the airport for a long fight home (14 hours).
I made a few more videos for you during the flight - they're almost ready for posting, and there's more to come. Cynthia probably took around 2,000 pictures, and I have oodles of video, so watch for "continuing coverage" (for lack of a more clever phrase at the moment). We would also love to hear from you, our customers and friends: questions, comments, need for further details. We were incredibly happy to share all of this with you; it meant the world to us to know so many of you here at home waiting for news and photos. Thanks for traveling along, friends! We hope to bring you more adventures from the tea fields in the future.
- Sooz