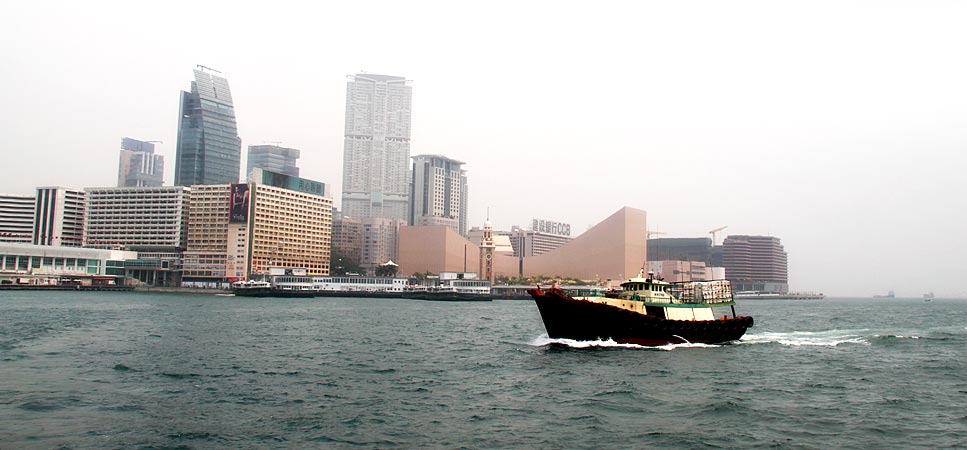 Our ferry ride from Kowloon to Hong Kong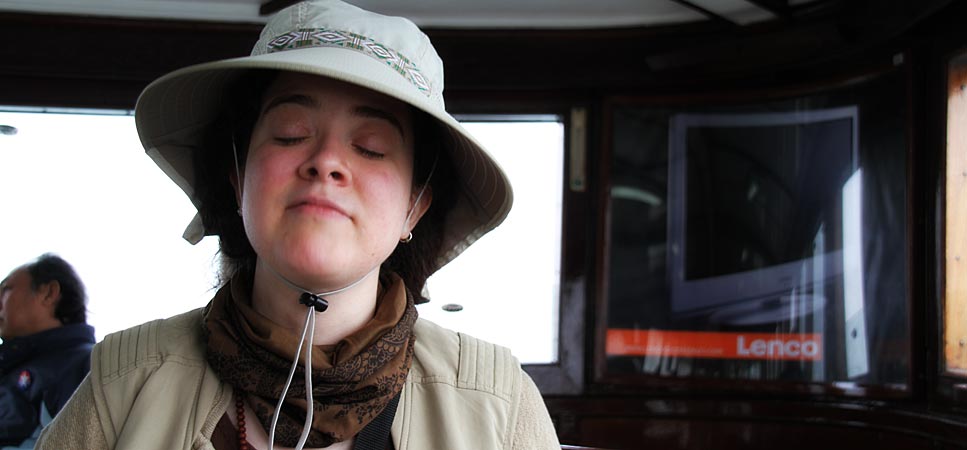 12 hour time difference takes toll on Sooz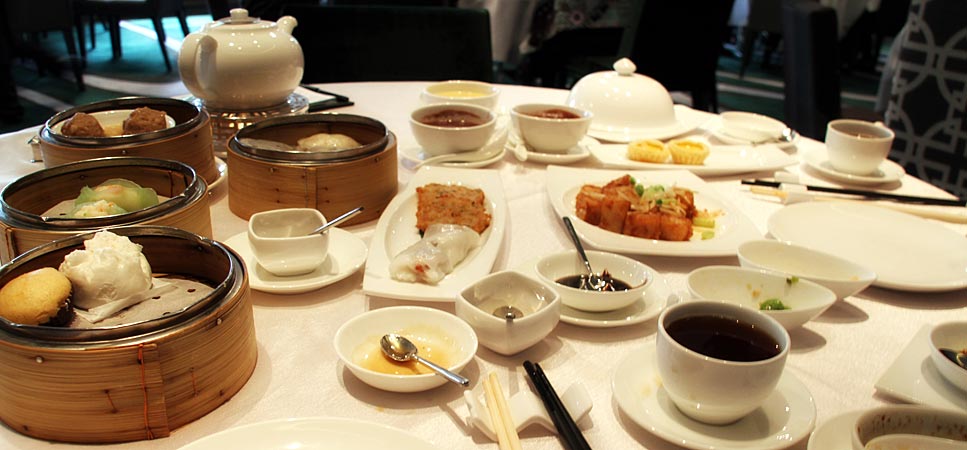 Hong Kong, dim sum indulgence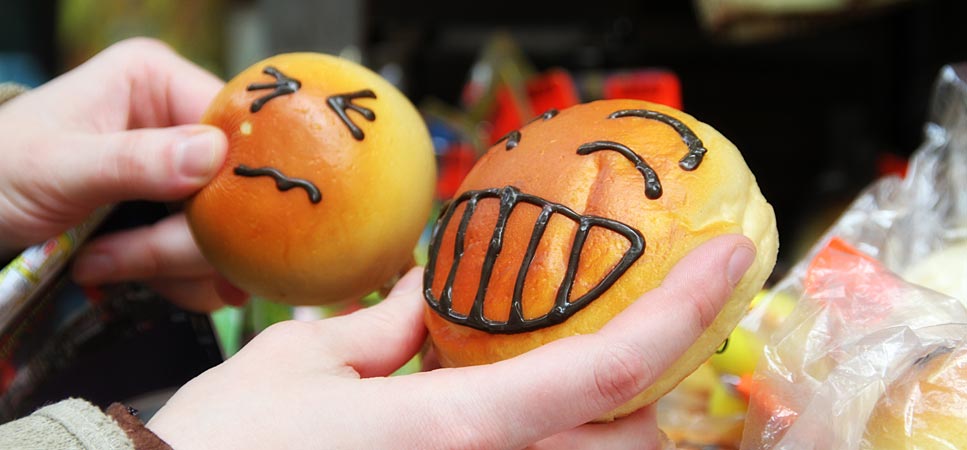 Sooz, finds new edible friends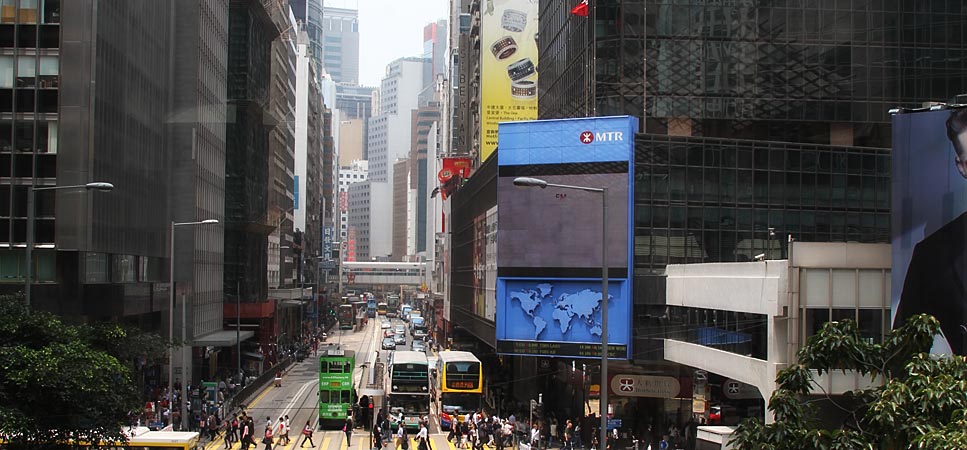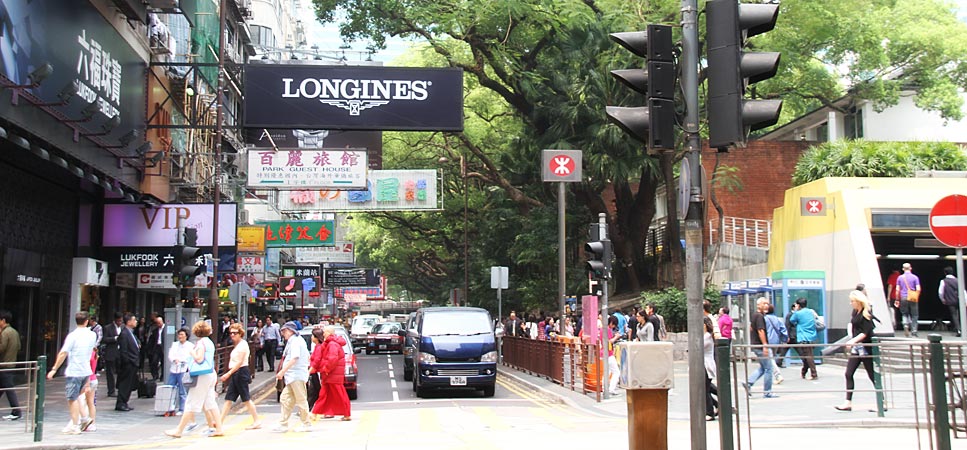 A spot of shopping on Nathan Road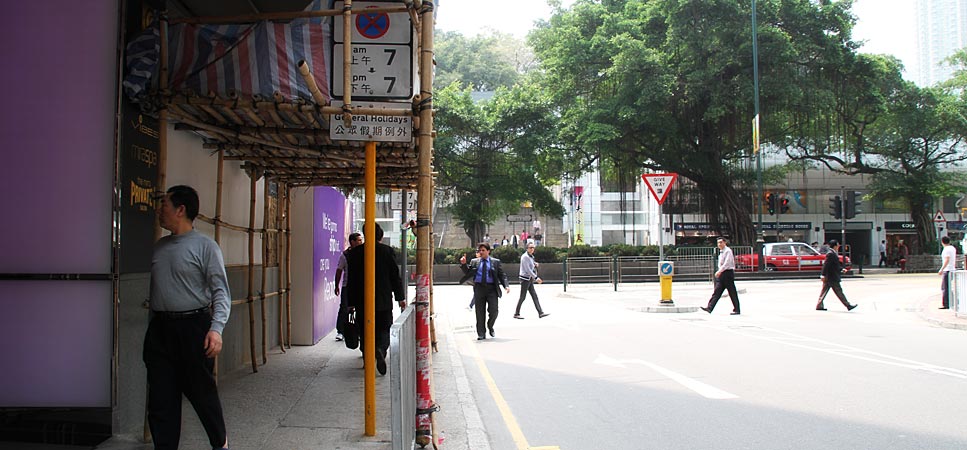 Bamboo scaffold - OSHA would have a field day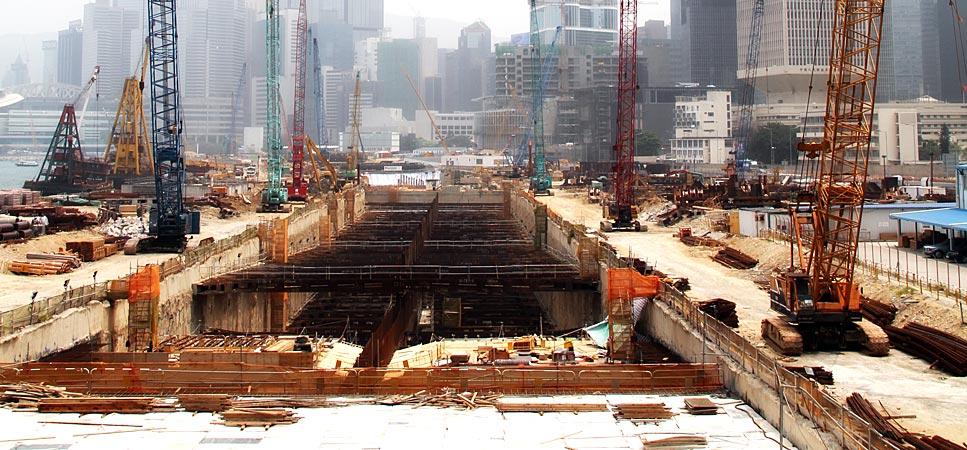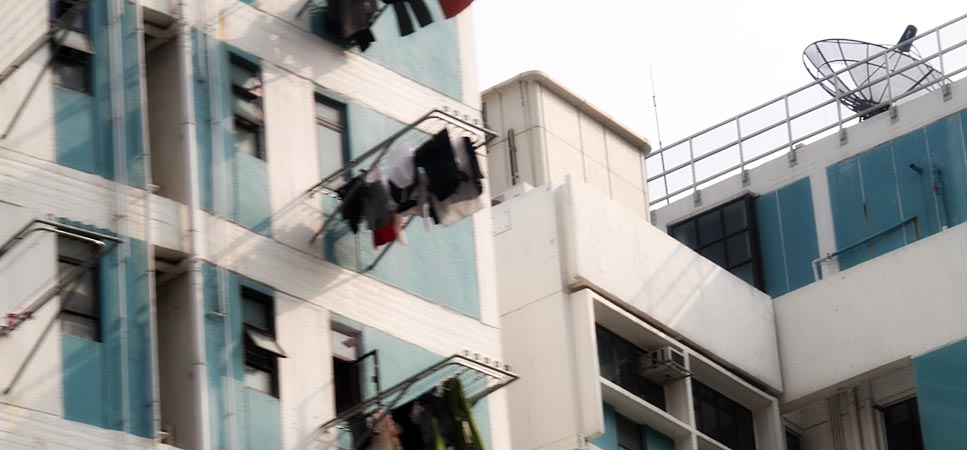 Apparently, Tuesday is high rise laundry day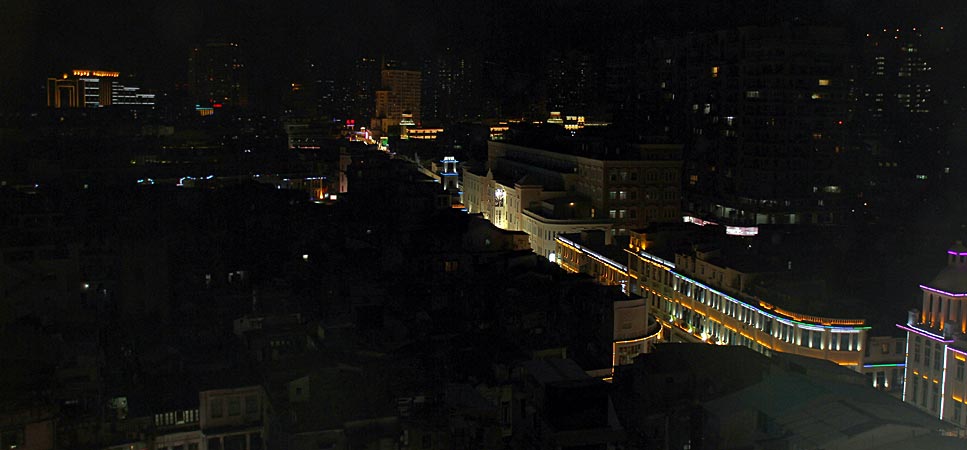 Night time view of Xiamen City from our hotel
Day 1:
We wake up early on a warm, hazy-foggy day in Hong Kong. Our hotel is on Kowloon peninsula, which as a co-worker explained, if Hong Kong is like New York, think of Kowloon as Brooklyn. It's a colorful, bustling area, full of people from all over the globe. The shopping district nearby is very reminiscent of Times Square, with huge lights and signs, small stores packed with all kinds of items (we found adorable sweet bun squishy toys, with very emo expressions painted on their 'faces'), very high end shopping and dense traffic - LOTS of cabs and double-decker buses. We walked down Nathan lane though the shopping district until we reached Victoria Harbor. You can tour the harbor on hour-long cruises, or just on commuter ferries as we did. 10 minutes later and we're on the other side, walking though another dense shopping plaza, with names like Gucci, Prada, Armani - people take their shopping very seriously here!
After some roaming, we head back for a "must do" experience in Hong Kong: Dim Sum. Our hostess assured us that all of the plates were small, one-item dishes... but that turned out not to be the case! As you can see in our photo, we may have overdone it a little, but being in no hurry, we took our time and enjoyed the delicious, fresh, clean flavors of our new home (and some lovely pu'erh tea, too).
Our taxi ride to the airport took us through all the amazing neighborhoods we couldn't see too well when we arrived the night before: the density and stacking of the apartments very much reminded me of some parts of San Francisco, actually... how the hills and streets just become part of the landscape. Tuesday seems to be "laundry day" here, as every floor of every high-rise has fresh loads - entire wardrobes, even - happily (and precariously) line-drying in the breeze. We joked that we would be WAY too nervous to do that - just our luck, everything would go flying off all over our neighbors. A quick hour-long flight and we touch down in Xiamen, Fujian around 7pm, ready for our next adventure. Tomorrow, we'll meet some tea bushes!
- Sooz