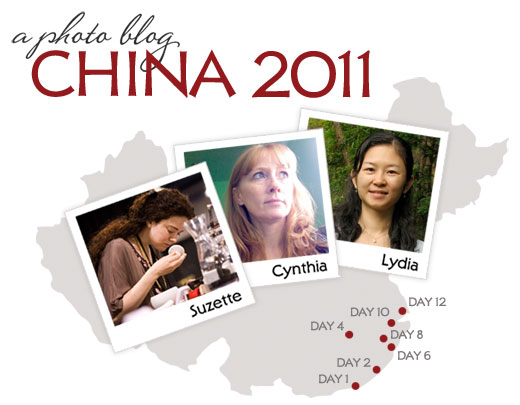 DAY 1 - HONG KONG
A glance across the famous harbor and breakfast of dim sum before jumping on a plane bound for Xiamen on the mainland.
DAY 2 - ANXI
A picturesque two-hour ride from Xiamen, a regional capital to the tea gardens of Anxi, the source of Ti Kuan Yin oolongs.
DAY 4 - CHANGSHA
Quick flight from Xiamen to Changsha followed by a ride into the countryside to see and taste Hunan teas.
DAY 6 - FUDING
Quick flight from Changsha to Wenzhou followed by a one-hour ride to Fuding tea-growing region, a source of green and white teas.
DAY 8 - ZHEJIANG
A grueling five-hour ride from Fuding to Jingua to visit organic tea farms that are the source of our selective organic offerings.
DAY 10 - HANGZHOU
An easy two-hour ride from Jingua to Hangzhou followed by an obligatory visit to Lunching, the origin of our Dragonwell tea.
DAY 12 - SHANGHAI
A stroll along the famous Bund and smattering of world's finest dumplings before boarding a plane bound for home.