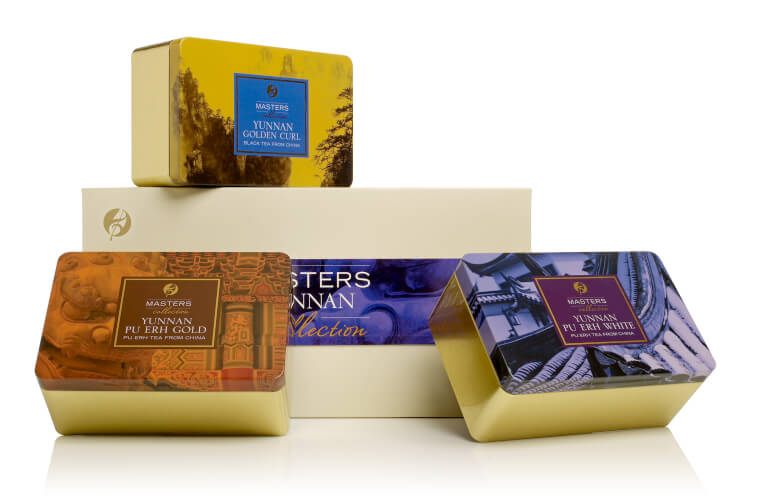 yunnan teas collection
The Yunnan province in China's southwestern edge holds a wealth of biodiversity in its slightly wild, highly mountainous terrain. Cradled among these natural treasures are teas revered for their sweetness, earthiness and smooth complexity. Fine fermented Pu'erh teas with their earthy richness speak of the mountains on which they grow while the precious golden buds of Dianhong, or Yunnan red tea, offer their own delicacy of diversity: spice, earth, fruit, cream and even hints of cocoa; offering a true excursion for those of an adventurous palate. Set contains 8 oz. of loose tea.
yunnan teas collection
learn more about the teas included
yunnan pu erh gold
Clean, damp forest aroma, with flavors of mushrooms, roasted root vegetables, leather and earth. Mellow and grounding.
yunnan golden curls
Deeply layered cocoa and spice aromas. Creamy and savory flavor of warm toffee and sweet potatoes with a velvety finish.
you'll also enjoy