sampler set contains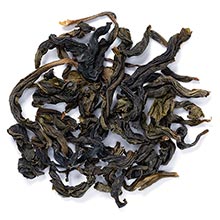 formosa pouchong - A rare, very green oolong tea from Taiwan. Pouchong is the most lightly oxidized of all oolong teas - just 8-10%. In Taiwan, this tea is extremely valued and celebrated for its aroma - as one tea master said, 'if there's no fragrance, it's not worth the effort!' Our Masters Pouchong starts with a deep, inviting sugary-floral nose. The bright, pale golden-green liquor has a soft, melting butter texture, uplifting floral notes and mild, succulent flavor. True to its character, the sweetly complex floral nose lingers on long after the last sip. You'll definitely want to do a second steeping on this tea, as it will take another infusion for the leaves to fully unfurl and release their treasure.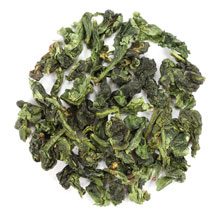 fujian ti kuan yin - A legendary oolong tea from the Fujian province of China. Ti Kuan Yin is one of China's most beloved oolongs and is extremely time-consuming to produce (well over a dozen distinct steps in the processing are observed). This loosely rolled, lightly oxidized or 'green' Ti Kuan Yin yields a pale golden cup with a soft, buttery texture and orchid notes that linger and reveal a subtle complexity that will delight a fine palate. As the liquor cools, a sweet finish becomes apparent and offers faint hints of honeydew melon. We highly recommend multiple steepings to fully open the hand-rolled leaves, whose character will seemingly evolve through three or more infusions.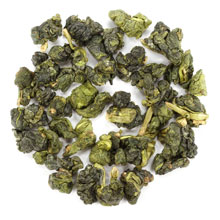 formosa ali shan - A beautiful green oolong tea from Taiwan. The exquisite bouquet of Taiwanese oolongs is regarded to be the finest in the world. Our Masters Ali Shan is a lightly oxidized, high mountain oolong, and compares with the best, more famous (at least right now) Tung Tings. Deeply perfumy, buttery and intoxicating floral aroma, the mark of an excellent green oolong. Honeysuckle and lilacs. The golden-green liquor yields a layered, delicately creamy cup, with notes of warmed sugar. A just barely dry finish, more of an airy evaporating sensation. Prolong the dream with multiple, short infusions of this very fine Ali Shan.