sampler set contains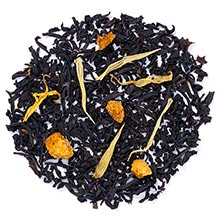 mango - An ancient Hindu legend recounts the story of the mango tree growing from the ashes of the sun princess, who had been incinerated by an evil sorceress. When the mango ripened and fell to the ground, the beautiful princess emerged again. Our bestselling Mango Black tea combines the natural citrusy quality of premium Ceylon black tea with the flavor of perfectly ripened mangoes. Juicy texture, creamy-dry finish with great floral aromatics and candy sweetness. Sun princess sold separately.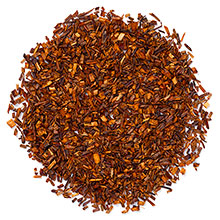 rooibos vanilla - Our Rooibos Vanilla combines the rich and warm dark sugar aroma of vanilla with mellow and grounding organic Rooibos herb from South Africa. Soothing, sweet and very 'beany' vanilla fragrance (like warm sugar cookies made with fresh vanilla beans). Naturally caffeine free!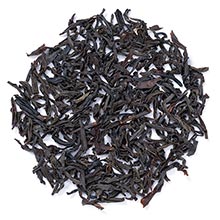 ceylon sonata - Classic black tea from Sri Lanka. In colonial times, this island nation was known as Ceylon. This name is still used to describe all teas grown here. Ceylon tea is bright and lively, medium body and delightfully tangy. Our 'Ceylon Sonata' is from the renowned Kenilworth Estate, located in Sri Lanka's Kandy region. Fresh, citrusy aroma, sweet juicy notes like mandarin peel or grapefruit, refreshing texture and balanced astringency. The perfect afternoon tea.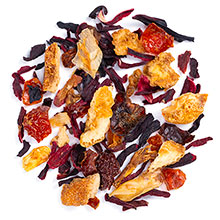 blood orange - The blood orange is a culinary favorite, with its deep vibrant color and sweet, tangy flavor. A perfect ingredient for a refreshing herbal blend! This naturally sweet, caffeine-free tea pairs blood orange peels with hibiscus flowers and rose hips. Rich, hearty and tangy, with a good balance of orange peel dryness and fruit juiciness.