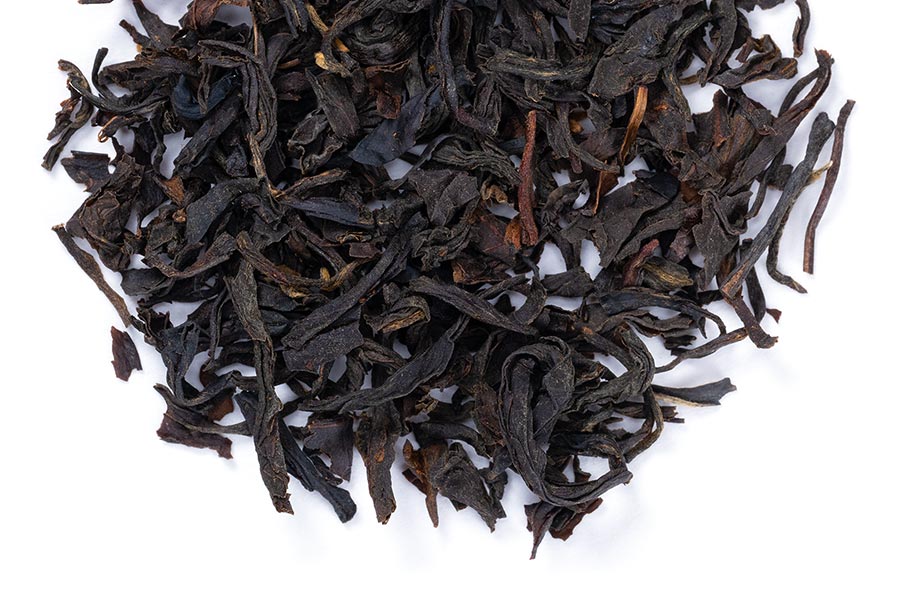 lapsang souchong
Lapsang Souchong is a black tea from the Fujian province of China, famous for its smoky aroma and flavor. To create this, the finished tea is given some extra drying over smoking pine fire, imparting a sweet, clean smoky flavor to the tea. Lapsang Souchong sometimes gets a bad rep for being brashly smoky, but really fine examples aren't like that at all. Our Lapsang Souchong is very approachable: clean and slightly cool smokiness in the aroma, like menthol. Sweet, refreshing smoky flavor, crisp and edgy. Golden-coppery color in the cup; the mark of a Lapsang that hasn't been smoked to a jerky. Sweet pine flavor, lightly evaporating finish. It's amazing all the dimensions of 'smoky' you can experience in one, very well made cup of fine Lapsang Souchong.
Steep at 212° for 3-5 minutes.
1230 reviews
5 recent reviews
sort: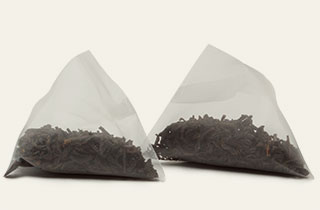 teabags
Our teabags contain the same high-quality tea as our loose-tea offerings. Their pyramid shape gives the leaves plenty of room to unfurl and infuse, placing more flavor in each cup. Enjoy the superior flavor of gourmet tea with the convenience of a disposable bag.
cold-brew iced tea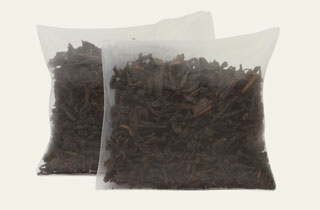 cold-brew tea
To make delicious iced tea, refrigerate overnight in a pitcher of water. Awake to find a tea rich in flavor and aroma. Simple and tasteful!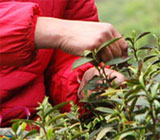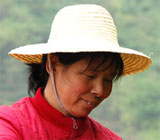 meet the farmer
Fang Ai Hua - Wuyi, Fujian
Q
How long have you been growing tea and what got you started?
A
"
In my hometown everyone is dealing with tea. So I started when I was 18 years old. I learned from my parents. Now I know how to pick tea leaves and make good lapsang.
"
Q
Can you describe a typical day out in the field?
A
"
My hometown is very beautiful mountian area. This area is protected by government. I am so lucky to live in the natural protection area in Wuyi.
"
Q
What is your favorite part of growing tea?
A
"
I like the moment when we taste our teas made by ourselves. We will taste every lot after production. I am happy to drink the tea from my own hand.
"
Q
What do you think makes your tea unique or better than others?
A
"
There is no pollution in our beautiful natural protection area. The air is so fresh, the forest is so green, the sky is so blue, the tea, of course, is so pure. The reason is very simple, excellent place makes excellent tea.
"
Q
Are there any tips you can give on how to best brew your tea?
A
"
Better use clay teapot to brew the nice lapsang. Eating and talking, enjoy the good tea slowly. Tea is art and life. With a good cup of lapsang, you can feel how beautiful life is.
"
fresh from the garden
To ensure the best quality and value, we import our teas directly from the countries in which they are grown, working closely with the farmers who tender them.

Our Roots Campaign connects our customers with the rich stories and the farmers behind some of our most popular teas.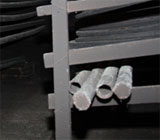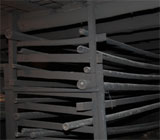 fresh from origin
There are many grades of Lapsang Souchong. The smoking takes place while the fresh leaves are withering, and again while they're being rolled and oxidized. To do this, elaborate smoke houses, several stories high, are used. At the bottom level is the pine fire, which must be carefully controlled so its fresh, sweet fragrance isn't lost. The tea is spread out on each level of the house, and holes are cut in the floor to allow different amounts of smoke through. The tea master monitors the smoking diligently, being mindful of how the fire is behaving and how to filter the rising smoke through the levels of tea.
This tea contains a
high level
of caffeine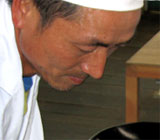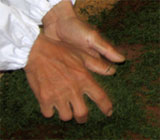 direct trade advantage
We import our teas direct from the artisan farmers whose names and faces you'll find throughout our catalog. This makes our teas fresher than those offered by the companies who use middlemen and brokers, and also less expensive. Here's a comparison of how much more you'd be paying by buying this tea elsewhere:
| | |
| --- | --- |
| David's Tea: | 83% more expensive |